The Legend
The Legend
The Legend Ring includes 100% Customization. Our team of designers will help you create the ring of your dreams! $500 for the first ring includes the design fee to create your ring. Subsequent rings using the same design are $199.99. 
Fill in these notes, and add a logo if you have one, and our team will send a mock-up once complete!
LEGEND RING PROCESS -
1) Due to high volume we cannot make mock-ups before a purchase is made.

2) After your purchase is made and all of your details are added to the form in checkout, our team of designers will get to work on your 3D mock up design. If we need more info or you want to talk to someone before we design mock up our team will reach out via phone.

3) Once we have all the details and create your mock up we will email you the design and get your feedback and will make as many revisions and edits as needed until you absolutely love it. If for some reason you don't like any of our designs (which has yet to happen) we will refund your purchase except for a $50 design fee.

4) After the design is approved we will begin production and ~10 weeks later the ring will be on your finger for bragging rights for life!
As soon as your ring order gets placed it will be put into queue and started on ASAP.
Rings take roughly 10-12 weeks due to their complete custom nature and each being hand made.
Once your ring is ready it will go through a final inspection before being 2-3 day shipped. Once your ring passes final inspection you will be sent a tracking number via email.
Ring Size - We offer rings sizes from 8, 9, 10, 11, 12 (Legend is customized to any size). Rings weigh ~4oz to 8oz (vary depending on ring).
Ring Finish - 14k or 18k Gold, White Gold, or Matte Black Finish
Ring Materials - Brass, Zinc, Stainless Steel
Customer Reviews
05/19/2021
Justin S.

United States
I recommend this product
Amazing quality, highly detailed, definitely will be back
The ring is amazing, it was done exactly the way it was meant to be. Jared communicated very clear and always answered questions I had during the process. The ring came out perfect and I will definitely be back.
05/02/2021
Cameron R.

United States
I recommend this product
Undisputed Kings of Rings
As Commish of the BBRI, it was one the best decisions I've approved, upgrading to the LEGEND RING. 2020 ring + a replacement for a previous 'ship and they are both identically incredible. Legend forever now. The General Star design is born and has been executed to perfection. The BEST. Great design process, great customer service, GREATEST rings.
04/23/2021
David T.

Canada
I recommend this product
Back-to-Back
This is the second year in a row I've purchased this ring (back-to-back championships). There simply isn't a better ring out there for fantasy football.
04/12/2021
Anonymous

United States
I recommend this product
Fan-F$@&ing Tastic!!!
Truly a work of art. The ring cam out exactly as it was designed and decked out. Thank you so much. You have a lifetime customer in me.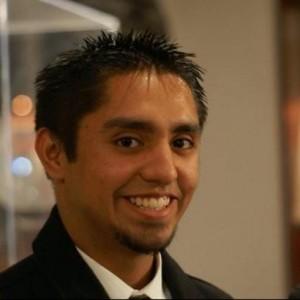 SR
04/12/2021
Salvador R.

United States
I recommend this product
Loved my custom Legends ring except one small thing
The ring came out exactly as I wanted it! The team worked with me thoroughly on the design, and the end result was exactly what I was hoping for. My only gripe is that the box the ring was sent was really cheap and useless. Last year I ordered a V2 Hall of Fame ring and received the ring in a beautiful wood box. I would've loved to receive the same or better for the more expensive Legend ring.